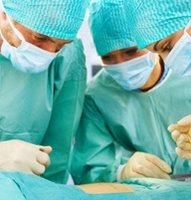 Billings, MT
Dear Dr. Baskett: Is it true that you have to take vitamins after weight loss surgery and that you have to do this for the rest of your life?

Actually, yes, that is true. After you have had bariatric surgery, regardless of the procedure - adjustable gastric banding (AGB) or Roux-en-Y gastric bypass - you are able to take in fewer calories. You are eating smaller amounts of food at any one time and you should not be snacking between meals. Therefore, you are at risk for nutritional deficiencies.

For example, after you have gastric bypass surgery, you often are able to eat only about a 1/2 cup of food at mealtime.

If you have had AGB, your capacity is also restricted to 1/2 cup to a cup of food at mealtime. Certainly, the decrease in calories leads to weight loss. This is your desired outcome. However, you are not able to get in all of the various nutrients that you need - such as calcium, iron, vitamin B12, and folate. Remember, that if you have had gastric bypass surgery, there is also a component of malabsorption. This can lead to further lack of essential nutrients.
Fortunately, this problem is readily resolved by taking a vitamin and mineral supplement on a daily basis. What is of most importance, though, is that you use a high-quality bariatric vitamin and mineral supplement.

There are several different brands that can be used and your bariatric team can make a recommendation for one that is suitable for you. These supplements have been designed specifically for the person who has had bariatric surgery and they provide the needed vitamins and minerals.

More common vitamins such as Flintstones or Centrum do NOT provide the essential nutrients that a bariatric surgical patient will need.

In addition, these products are not well absorbed. Although the bariatric supplements may cost a bit more, they are well worth the investment.

If your supplement is inadequate, long term nutritional and metabolic problems can occur.

Again, because you are eating less food, you are taking in less of the healthier fats called essential fatty acids - the omega 3's and 6's. Therefore, it is also important to supplement with fish oil capsules, flaxseed oil, or essential fatty acids (EFA).

Daily supplementation with bariatric vitamins/minerals and EFAs will help you to stay healthy after bariatric surgery. Don't shortchange yourself in this area.

Dr. Kathleen T. Baskett is medical director of the St. Vincent Healthcare Weight Management Clinic and author of "Moving Forward: The Weigh to a Healthier Weight."

Labels: gastric bypass diet, post-op, probiotics post-gastric bypass diet
posted by iLitigate at 5:14 AM
0 Comments