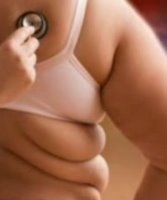 Downey, CA
(Lakewood Regional Medical Center)
The majority of adults in the United States are overweight or obese, and obesity is a leading cause of death. Published scientific reports show that non-operative methods have not been effective in achieving significant long-term weight loss in severely obese individuals.

In recent years, society has shown increased awareness of the need for the treatment and prevention of obesity. Advances in technology and modern medicine have given those people a chance to have a longer and healthier life.

Bariatric surgery has proven to be the only effective intervention for weight loss in the morbidly obese.

"While it's always best to lose weight through a healthy diet and regular physical activity, weight loss (bariatric) surgery may be the only real long-term solution for those who have been struggling with chronic obesity for years," says Shyam Dahiya, M.D., a surgeon at Lakewood Regional Medical Center's Bariatric Surgery Program.

Dahiya, a board-certified general and laparoscopic surgeon with more than 26 years of experience, has perfected the most advanced method of bariatric surgery, the Dahiya Vertical Micropouch. Laparoscopic gastric bypass surgery makes four or five small, half-inch incisions while surgeons view the operation on a television monitor.

"This recent and minimally invasive approach to bariatric surgery will provide the patient with a more rapid recovery, which allows patients to return to their normal activity faster," said Dahiya, a fellow of American College of Surgeons. "This laparoscopic technique for the bypass allows many patients, many of whom might not consider baratric surgery as a long-term solution for their condition, the opportunity to treat obesity permanently with fewer side effects."

Psychologists will counsel patients prior to surgery to help prepare them for a lifetime commitment. A team of medical specialists is also available at Lakewood Regional to assist patients in the months after surgery, including nurses, internists, anesthesiologists, cardiologists, gastroenterologists, registered dieticians, plastic surgeons, and registered physical therapists.

As obesity rates creep skyward, so do the number of Americans turning to surgery as a weight loss tool. Although today's bariatric surgery is safer and more effective than earlier versions, the procedure is not an instant cure. Reserved only for the severely obese (those who tip the scales at 100 pounds or more over their normal body weight), bariatric surgery is a drastic step and patients must make radical, lifelong dietary changes, and permanent weight loss is not guaranteed.

Still, a growing number of doctors are recommending bariatric surgery for severely obese patients who find themselves at wits' end about weight loss. In its clinical guidelines for obesity treatment, the National Institute of Health supports the use of bariatric surgery in the severely obese, citing studies that show the procedure often alleviates or eliminates many obesity-related conditions.
Labels: gastric bypass surgery, weight loss surgery business
posted by iLitigate at 8:22 AM
0 Comments