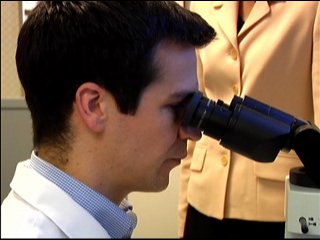 Cambridge, MA
Several risk factors may help identify factors linked to poor outcomes for bariatric surgery, according to the results of a prospective, multicenter, observational study reported in the July 30 issue of the New England Journal of Medicine.

"To improve decision making in the treatment of extreme obesity, the risks of bariatric surgical procedures require further characterization," write David R. Flum, MD, from the University of Washington in Seattle, and colleagues from the Longitudinal Assessment of Bariatric Surgery (LABS) Consortium. "Concern about the safety of bariatric surgery has grown with its increasing popularity and has been heightened by periodic high-profile reports in the lay press of deaths after bariatric surgery and of the closure or threatened suspension of bariatric programs because of safety issues. Malpractice insurers have expressed concern about the increased risk they incur when they provide liability-insurance coverage to bariatric surgeons."

From 2005 through 2007, the investigators evaluated 30-day outcomes in consecutive patients undergoing bariatric surgical procedures at 10 clinical US sites. For 4776 patients undergoing first-time bariatric surgery, the composite endpoint of 30-day major adverse outcomes included death; venous thromboembolism; percutaneous, endoscopic, or operative reintervention; and failure to be discharged from the hospital.

Mean age of the study sample was 44.5 years, 21.1% were men, 10.9% were nonwhite, and more than half had at least 2 comorbid conditions. Median body-mass index (BMI), defined as weight in kilograms divided by the square of the height in meters, was 46.5 kg/m2.

The bariatric procedure performed was Roux-en-Y gastric bypass in 3412 patients (performed laparoscopically in 87.2% of these patients) and laparoscopic adjustable gastric banding in 1198 patients. The analysis excluded 166 patients who underwent other procedures. Among patients treated with Roux-en-Y gastric bypass or laparoscopic adjustable gastric banding, 30-day mortality rate was 0.3%, and 1 or more major adverse outcomes occurred in 4.3% of patients.

Factors independently associated with an increased risk for the composite endpoint were a history of deep-vein thrombosis or pulmonary embolus, a diagnosis of obstructive sleep apnea, and impaired functional status. Although extreme BMI values were significantly associated with increased risk for the composite endpoint, age, sex, race, ethnicity, and other comorbid conditions were not.

"The overall risk of death and other adverse outcomes after bariatric surgery was low and varied considerably according to patient characteristics," the study authors write. "In helping patients make appropriate choices, short-term safety should be considered in conjunction with both the long-term effects of bariatric surgery and the risks associated with being extremely obese."

Limitations of this study include possible lack of generalizability to the general community; limited size of certain patient subgroups, resulting in a type II error that did not identify a difference in safety among groups; comorbid conditions determined by patients' self-report; and inability to determine the case volume at the centers.

In an accompanying editorial, Malcolm K. Robinson, MD, from Harvard Medical School in Boston, Massachusetts, is hopeful that learning more about how bariatric surgery works may help develop even less invasive procedures.

"It is a sobering fact that some obese young adults may lose up to 20 years of life expectancy if they do not reduce their weight," Dr. Robinson writes. "One must treat obesity aggressively, though thoughtfully, and with an eye toward developing effective prevention and better therapies that ideally would eliminate the need for surgery altogether. But until we get to that point, the weight of the evidence indicates that bariatric surgery is safe, effective, and affordable."

The National Institute of Diabetes and Digestive and Kidney Diseases and the General Clinical Research Center supported the LABS study. Some of the study authors have disclosed various financial relationships with Covidien, legal firms representing cases involving bariatric surgery, Allergan, Pfizer, sanofi-aventis, Stryker, GlaxoSmithKline, Lilly Research, Legacy Health System, W.L. Gore and Associates, Ethicon Endo-Surgery, Johnson & Johnson, Tyco, and/or EnteroMedics.

Dr. Robinson has received consulting fees from Storz and has served as an expert witness in legal cases regarding standards of care in bariatric surgery.
N Engl J Med. 2009;361:445-454, 520-521.
Labels: gastric bypass research, gastric bypass risks, gastric bypass side effects
posted by iLitigate at 10:31 PM