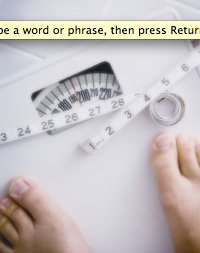 from
CancerConsultants.com
Researchers from Sweden have reported that weight-loss surgery (bariatric surgery) was associated with a reduced incidence of cancer in obese women but not in obese men. The details of this study appeared in an early online publication in Lancet Oncology on June 24, 2009.[1]

Previous studies have suggested that obesity increases the risk of developing cancers of colon, rectum, liver, gallbladder, pancreas, breast, uterus, cervical, ovary, and kidney as well as lymphoid tumors such as non-Hodgkin's lymphoma and multiple myeloma. It has been estimated that obesity increases the cancer death rate in men and women by more than 50%. It has been suggested that obesity causes 14% of all cancer deaths in men and 20% of all cancer deaths in women in the United States.

Weight loss surgery is usually the last resort for morbidly obese individuals when diets fail. Weight loss surgery refers to various procedures that restrict nutrient intake such as bands or bypasses. (See Wikipedia [http://en.wikipedia.org/wiki/Bariatric_surgery] for descriptions of the various surgical procedures currently being used.)

The current study evaluated the risk of cancer in 2,010 obese patients with a body mass index greater than 34 kg/m2 in men and greater than 38 kg/m2 in women who underwent weight loss surgery. Outcomes were compared with 2,037 controls who were comparably obese but did not opt for weight loss surgery. The median follow-up of this study was over 10 years.

* Weight loss surgery was associated with a 20 kg weight loss over the 10 years of observation compared with a 1.3 kg gain in controls.
* There were 117 cancers in the surgery group and 169 in the control group.
* There were 79 cancers in women in the surgery group and 130 in the control group.
* There were 39 cancers in men in the surgery group and 39 in the control group.
* Similar results were obtained when cancers developing in the first three years from surgery were excluded.

These authors concluded: "Bariatric surgery was associated with reduced cancer incidence in obese women but not in obese men."

Comments: This is the first study to document a decreased risk of cancer following significant weight loss. It is very interesting that this decreased risk was limited to women. This may suggest that cancers in women are more hormonally dependent than in men. It has been speculated that hormones produced by fat may be the cause of increased breast, uterine, and ovarian cancer risk in obese individuals.

References:

[1] Sjostrom L, Gummesson A, Sjostrom CD, et al. Effects of bariatric surgery on cancer incidence in obese patients in Sweden (Swedish Obese Subjects Study): a prospective, controlled intervention trial. Lancet Oncology [early online publication]. June 24, 2009.
Bariatric Surgery Malpractice Lawyers
Labels: bariatric surgery, gastric bypass research
posted by iLitigate at 7:29 PM