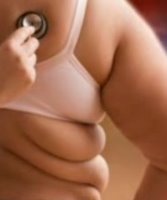 San Diego, CA
A new procedure, called a ROSE procedure, is now available for patients who have had gastric bypass, lost weight and then slowly put weight back on again as their stomach pouch stretched. One of the problems with surgeries that reduce the size of the stomach for weight loss is that the pouch size may not be permanent. Over time, the pouch can enlarge to the point where meals of significant size can be eaten.

Rose, or Restorative Obesity Surgery, Endolumenal, is an outpatient procedure where the surgeon inserts a tiny camera and special tools into the stomach by introducing them into the mouth and down through the esophagus. Remarkably, no incisions are made to reduce the size of the stomach opening and the actual stomach. The surgeon essentially makes folds in the tissue of the stomach from the inside, similar to creating pleats, then uses stitches to hold the folds in place.

The procedure is currently available at the Center For The Treatment of Obesity at UC San Diego Medical Center.
Labels: gastric bypass revision, gastric bypass surgery, rose procedure
posted by iLitigate at 6:21 AM