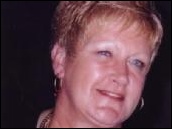 Macclesfield, UK
The family of a woman who died following a gastric bypass are demanding answers into her death.

Suzanne Wrighton, aged 59, died on May 30, 2008, less than 36 hours after having three operations at The Regency Hospital in Macclesfield.

Mrs Wrighton, who lived in Moreton Road, Crewe, decided to go in for the surgery paid for by the NHS at the private hospital because she was overweight and suffered from back pain.

Her husband Brian, aged 64, yesterday told an inquest into her death at Macclesfield Town Hall that he and his wife had been to two consultations prior to the operation and had been told there was a one per cent chance of fatality.

He said: "Suzanne had suffered from back pain for a long time. It started after she had a car crash in 1987. She had two operations on her spine but she still suffered from pain and she put on weight because she couldn't exercise.

"She decided on a bypass rather than a band. We know there is a risk with any operation but the risks we were told about weren't enough to worry her."

The inquest heard that after the first operation on May 28 Mrs Wrighton was in severe pain.

The following day consultant surgeon William Brough decided to perform a second operation to find out what the problem was but it wasn't until May 30 after the third operation that he found Mrs Wrighton had suffered a bleed.

Mr Brough said: "This was a rare complication that could not have been seen beforehand.

"It is the first time I have heard of a bleed from the staple line."

Mr Brough said that since Mrs Wrighton's death the hospital has altered protocol to ensure that all patients no matter how ill they are will have blood tests the day after the operation.

Mrs Wrighton died from adult respiratory distress syndrome (ARDS), which is when the lungs become filled with fluid and can't function properly.

Deputy coroner for Cheshire Janet Napier recorded a verdict of death due to complications following an operation for weight loss.

After the inquest Mr Wrighton, said: "We will be speaking to our solicitor and launching a complaint against the hospital. We are not happy with how Suzanne was treated. She was screaming out in pain most of the time she was in the hospital."

Suzanne's daughter-in-law Tammy Buxton, from Burslem, said: "The inquest hasn't really answered our questions.

"We still don't know why they failed to find the bleed until after the third operation.

"We have got to the bottom of the reason why she died. We don't want other families to go through the same pain and trauma we've been through."
Labels: death, gastric bypass risks, patient stories
posted by iLitigate at 8:26 PM