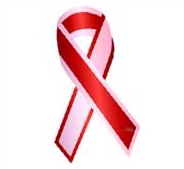 Crofton, MD
Lisa Johnson of Crofton was a busy mom of five, cheerleading coach and nursing intern when she learned that she had cervical cancer.

Now after eight months of surgery and radiation - and a brief respite when she was declared cancer-free - the 35-year-old has been told she has only months to live.

"When we got the word that Lisa's cancer had come back, (we) got together and started talking," said Regina Good, a friend and co-coach with Johnson.

"(We said) that there's got to be something we can do to alleviate some of the stress on (the family)," she said.

Members of the Gambrills Odenton Recreation Council's community of parents and coaches are stepping up to help by donating time and money to provide meals for the Johnson family.

"I just feel awful for everybody, and if there's anything I can do to help, then I'll definitely do it," said Allison Orange of Odenton.

Orange said she met Johnson four years ago when both of their daughters started cheerleading together. Now, she's donating money to help provide prepared lunches for the children.

"(Johnson) is one of those people that everybody knows and everybody loves," she said. "It could happen to anyone. It scares us all, and we want to help them get through it."

"It's hard, very hard," said Betty Asbury of Glen Burnie.

She also met Johnson through cheerleading, when her granddaughter joined the squad. And she has been working with Good to organize the support.

"My first thought was, 'Five kids, how are you going to care for five kids?' " she said.

Asbury works for Allstate Insurance and collected donations from her co-workers to help provide meals for the family. She's also enlisted a friend to look into putting together a Tastefully Simple fundraiser.

"We've got a lot of things that we're trying," she said. "A lot of this is just done through word-of-mouth right now."

The response to Good and Asbury's appeal for help has been substantial.

"I'll tell you, it's amazing the response you get from people in a time of need, especially with the economy the way it is," Asbury said.

"There's been a tremendous outpouring of help," Good said. "I've got a lot of e-mails and phone calls lately."

Johnson's husband, Eddie, coaches football and basketball for GORC and said the help couldn't have come at a better time.

"It's helpful to know that they're concerned, they're reaching out," he said. "My wife has coached for four years - I've coached, they want to reach out. Right now we're in a deep family crisis."

Lisa Johnson was diagnosed with cancer early last summer, and endured surgeries and "brutal" radiation treatment, her husband said. It seemed successful; she was sent home cancer-free.

"We thought we beat it," her husband said.

But she started feeling sick again. And after a series of tests, doctors recently diagnosed her with recurring cancer, and she started chemotherapy treatments.

"Her doctor said, 'I've seen a lot of patients with her disease and they usually live six months if they respond to chemo,' " he said. "I'm keeping my wife up, but I know that the cancer is all through her body. The nurse told me yesterday, 'You know the only thing that can save her now is a divine miracle.' "

Now, Eddie Johnson is trying to keep up with work at Paramount Vending in Jessup, drive his wife to and from appointments and chemotherapy treatments, and care for his five children: Devonte, 14, Raven, 13, Nicholas, 10, Christopher, 8, and Kara, 6.

"At this point meals would be helpful because she can't really cook," he said. "I'm working here and there, I'm juggling work and this situation."

As a close friend of Lisa Johnson, Good said she was too overwhelmed to think beyond personally helping where she could. It was Asbury's idea to ask the GORC community to help.

When she sent out an e-mail letting everyone know that Johnson's cancer had returned, she said people immediately started to ask how they could help.

"(Our) main focus is doing meals," she said. "We just felt that it would be something not only helpful for them, but also needful for them. They really need it."

But not just any meals; Good specifically requested healthy meals for the family.

"Obviously the kids need that, too, but she's going to need that through her treatment to keep her body strong," she said.

There are other needs, too.

After dropping by the Johnson home one afternoon, she said she realized her friend spent almost all of her time laying on the living room couch.

"I think it would drive anybody crazy if you had to lay on the couch and look at the TV or three walls all day long," she said.

With comfort in mind, Good also is looking for a recliner to donate to the family, offering a more comfortable place for Johnson to rest, and a laptop computer to help her stay in contact with her friends.

Good said she also is concerned for the rest of the family.

"There's a lot of emotions going through that house right now," she said. "There's anger, frustration, fear, sadness. Each of the kids are dealing with it in their own way."

And while she tries to help, "I'm not a professional," she said. "I'm really hoping and praying that we can get the community involved in assisting them in getting not only the family support that they need right now, but also some additional support when Lisa does pass for Eddie and the children."
Labels: Cervical Cancer Awareness, Cervical Cancer Survivors
posted by iLitigate at 8:26 PM