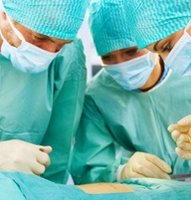 Iowa City, IA
Dr. Edward E. Mason, known as the "father of obesity surgery," will present "The History of Gastric Bypass Surgery" from 5:30 to 6:30 p.m. Jan. 27 at the Information Commons West on the second floor of the UI Hardin Library for the Health Sciences. The talk, which is hosted by the UI History of Medicine Society, is free and open to the public.

Mason, UI professor emeritus of surgery, will provide an update on recent research in gastric bypass surgery, along with his firsthand historical account.
For more information, contact Donna Sabin at 319-335-6706 or donna-sabin@uiowa.edu.
Labels: gastric bypass surgery education
posted by iLitigate at 6:39 PM