Contact Us Today
If you or a loved one has been hurt by a doctor, Click Here now. If you or a loved one has been the victim of medical malpractice or surgical malpractice, you may be entitled to recover money damages.
We have collected millions of dollars for the injured victims of the mistakes and oversights of medical professionals in the past and are committed to continuing our success in the future.
There is never a fee unless and until we collect money for you.
To submit a Contact Request, simply complete our free online form and tell us about your case medical malpractice, surgical malpractice, or other type of case relating to the errors and/or omissions of professional medical personnel (nurses, CNA's, hospital tech's, etc..).
Click Here now to be taken to our health care malpractice online form and Contact Request.
* Past results afford no guarantee of future results. Every medical malpractice and professional negligence case is different and must be judged on its own merits. To tell us about your case, Click Here.
Gastric Bypass Lawsuit Attorney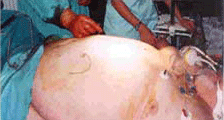 Gastric Bypass Surgery Malpractice

When mistakes are made during or shortly after gastric bypass surgery, permanent injury and/or death often are the result.
Learn about the most common types of gastric bypass malpractice or contact us for a free, private consultation.

Cervical Cancer Diagnosis Lawsuit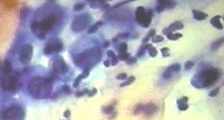 Failure to Diagnose Cervical Cancer
The Pap Smear Test and other advances in screening and treatment have made cervical cancer preventable, curable, and survivable. The diagnosis of cervical cancer may be the result of Misread Pap Smear Test malpractice or the negligent failure of a doctor or clinic to regularly perform Pap Tests.
For more Pap Smear Test and cervical cancer information, visit the cervical cancer diagnosis malpractice section of our site or contact us for a free consultation.
Cerebral Palsy Lawsuit Attorney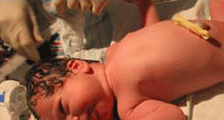 Birth Injury Labor/Delivery Malpractice

Cerebral Palsy and other permanent brain disorders can result from oxygen deprivation caused by medical malpractice during labor, delivery or shortly after birth.

For more Cerebral Palsy Information, visit our Cerebral Palsy and Birth Injury Malpractice sections or contact us today for a free, private consultation.



Cerebral Palsy Information


Types of Cerebral Palsy
Forms of Cerebral Palsy

Cerebral Palsy and Medical Malpractice
If you believe your child's condition may have been caused by doctor error or medical malpractice, contact us for a free, private consultation and cerebral palsy lawsuit case evaluation.